Today is

Leesha's

9

th

Birthday!
I remember my 9
th
birthday. Its one of the only childhood birthdays I do remember. Mom and dad and Greg and I took one of our marina's houseboats out on the chain for the evening and overnight. We anc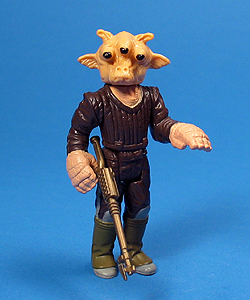 hored off of the little island on Scattering Rice Lake, I think. I remember I got a Star Wars action figure for my birthday. Ree
Yees
I think was what his name is. Greg got a Star Wars guy, too. Chief
Chirpa
- our first
ewok
figure. Brothers getting something on the other's birthday seemed logical back then.
Dah
is back. She
must've
been feeling ill yesterday because she is back to her normal self again and that pleases me.
A couple of weeks ago I made a mix CD for my brother of all David Bowie music. So
that's
what I've been listening to a lot lately. Because of that, all day I've had music and dialog from the movie Labyrinth in my brain. I've been craving that movie again for a while now.
After dropping off the last students this evening, dispatch called for me over the radio- "Base to 192, Jeff?"
"This is 192, go ahead".
"See me when you get in tonight"
"10 4". Now my mind starts up. What could I possibly have done to get the attention of dispatch? Did I get tagged for speeding? Has my temporary license expired? What did I do? I park, sweep out the bus, clean up everything and make the trek across the parking lot to the office. When I get in, Peter in dispatch throws a paper at me. I look at it and it is a check! Monarch Bus Services have a policy that if you are on time to work and all your stops and schools every day- you get a $.60 bonus for every hour you work that month. That is what I received tonight.
Before I went home I delivered an eBay package and picked up a birthday balloon.
When I got home,
Leesha
was on the phone with my folks. A bit later I got to talk with them, too.
We studied Matthew chapter 23 tonight for Small Group. Our group has develop
ed a thing where we serve food for everyone (who wants to partake, about half eat before) and anyone can bring food to add to the bounty. We will socialize while people arrive and help ourselves to the food. Tonight, Steve and I ate in the dining room while the rest of the group ate in the living room. I could overhear Rob joking about saying the line from Labyrinth about the Goblin King taking his baby away. So from the dining room I reply, quietly - "did he say it?!" and to my delight Rob caught it.
It was a good night for discussion. Talking about Jesus and his
smackdown
on the Pharisees. We pretty much got through the whole night without talking about poop- but
that's
because
Rauchwarters
weren't there.
Almost as soon as we were done with group, Cara went to sleep. She was wiped out.